Planning Ahead For Christmas
It may be the beginning of the year, but in our opinion it is never too early to start planning ahead for the fantastically magical season that is Christmas!
What exactly could you start to plan or get ready for Christmas you may be asking. Well, there are several things you can do:

Organise Existing Christmas Gear
It is always a good idea to check what you have before buying anymore, nobody wants to have endless duplicates of items!
This is the perfect opportunity to reorganise items, with innovative storage solutions so everything will be easy to find when the festive season is here. If anything is broken or no-longer of any use then this is the perfect opportunity to get rid of it, leaving space for new Christmassy things. Broken baubles? Not a problem there are plenty of personalised baubles ideas at Santa's Post Office.
Buy Gifts Throughout The Year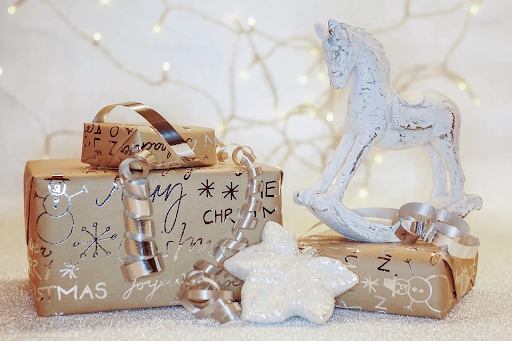 There is no easier way of spreading the cost of Christmas than buying gifts throughout the year, rather than in the immediate months before the big day. There are many gifts that you can order early and in advance, like our Christmas eve boxes or soft toys. These items are small and can be hidden from mischievous eyes with ease. Order a Christmas eve box early is a great idea, as you can start to get all the items that go in it gradually, allowing you to put more time and thought into every item.
Plan & Prepare Personal Gifts
Personal gifts take the longest amount of time to get made and prepared, so it is best to get these done early. There's no need to worry about it being delivered on time then.
Here at Santa's Post Office we have a magical selection of personalised Christmas gifts that can be ordered all year round. Our Christmas Santa sacks are the perfect festive item to put your little one's presents from Santa in - ready for them to race downstairs on Christmas Day to see whether a festive delivery has arrived. Why not get this delivery early?
We also make Elf Surveillance Kits and Santa's Elf Experience bundles that they can enjoy on the run-up to Christmas day, these are definitely worth having early so that you can be ready for their festive excitement.
Plan Your Christmas Cards
Many people will leave getting or making their Christmas cards until the last minute, usually the day before they write them, but why make this stressful?
Wouldn't it be much easier if you got them in advance and then plan out your Christmas card list so that you can double check it to make sure no-one is forgotten? We think so too, there is not quite like a well organised plan and list to get everything done.

Make Christmas easy this year by planning ahead and shopping for personalised gifts from Santa's Post Office. With items dispatched within 24hours there really is no Santa better.